Looking for something different to do this weekend? Up for a game of indoor golf? Perth's newest entertainment venue, X-Golf Balcatta has you sorted!
X-Golf is known for providing state of the art golf simulators for residential and commercial purposes. They now also have a range of indoor golf venues across Australia with X-Golf Balcatta being the first golf simulator in Perth and even WA!
X-Golf Balcatta is home to 6 large golf simulators. They're each equipped with a large screen and simulator software and the high-tech camera, infra-red and sensor systems that offer accuracy and realism.
The venue is fully licenced, and there are large bar tables behind each simulator so you can have a beer with mates while waiting for your turn! Did I mention they have giant golf-themed beer towers? X-Golf Balcatta would also be an excellent spot for events like bucks nights and office parties.
They have hire clubs available, making this perfect activity for seasoned golfers and novices alike.
At the time of publication, X Golf Balcatta is open 7 days a week:
Monday – Thursday 10am – 10pm
Friday – Saturday 10am – 11pm
Sunday 10am – 5pm
Bookings can be made online and prices start at $25 for one player for 30 minutes.
Where is X-Golf Balcatta?
X-Golf Balcatta is located at 2 Ledgar Road in Balcatta, a 10-minute drive from Perth CBD.
How Does the Golf Simulator Work?
The golf simulator takes a little getting used to, but after a bit of practice you'll be swinging like a pro!
The friendly staff will get you set up on your simulator and explain how the system works. You tap a button on the floor which brings up a ball set on a tee. You can raise and lower the tee using the floor buttons or knock the ball off to hit off the ground.
Teeing off is just like real golf – you swing and hit the ball towards the screen, aiming for your target.
The ball then hits the screen and is automatically collected.
Swinging a golf club and hitting a ball full force while inside, surrounded by tech equipment, can feel a little daunting at first! I'm a complete novice at golf – both real and virtual. However, I found starting with the driving range to warm up and get used to the simulator helped before moving on to a round.
Indoor Driving Range
Starting with the indoor driving range is a good idea to get used to swinging inside and the equipment.
Unlike a traditional driving range, the driving range simulator gives players a massive range of data for each shot – a feature that is likely beneficial for serious golfers looking to improve their swing.
Golf Courses
When you're ready to move on to a round of golf, you will not be disappointed in the range of courses X-Golf Balcatta has to offer! Here you can play some of the world's top courses, such as Pebble Beach Golf Links and PGA National. You really will feel like a pro!
Just like a real game, you'll feel the excitement of a good tee off and experience the frustration of landing in the rough or a bunker.
Gauging distance when putting in the simulator can be a little tricky. But so long as you're within 2 metres of the hole you're successful.
There are also some kid-friendly courses which include the Pirate Island and Moonlight courses.
For less serious golfers, X-Golf Balcatta also offers fun putt putt and mini-golf modes.
X-Golf Balcatta's Competitions
Players can participate in a range of competitions through X-Golf Balcatta. X-League offers teams of 3 the opportunity to play 9 holes on different courses each week. The season runs for 10 weeks plus finals. It's a great opportunity to catch up with mates, socialise and win prizes along the way.
The X-League National Championships is another competition where the top 10 teams from around the country battle it out, and the winner is crowned the National Champion.
Food and Drinks
X-Golf Balcatta is fully licenced! You can grab a cocktail, wine or beer while you have a hit. Their food menu also offers all the classics like burgers, wings, pizzas and nachos – well deserved after an 18-hole round!
Other Activities
If all that wasn't enough, the venue also has a pool table, gaming area (with Mario Kart!) and a whole bunch of TVs to broadcast sporting games.
Last Words on X-Golf Balcatta
Perth has a whole range of new entertainment venues, but X-Golf Balcatta is well worth checking out this weekend if you're looking for something a little different to do. Grab some mates and go have a hit.
X-Golf Balcatta FAQ
Can you take your own clubs to X Golf?
Yes, you can take your own clubs to X Golf or you can hire clubs from the venue.
What courses can you play at X Golf
You can play many famous golf courses from around the world such as Pebble Beach Golf Links and PGA National.
What simulator does X Golf use?
X Golf uses the XGOLF simulator
Is Xgolf a franchise?
Yes, X Golf is a franchise with locations around Australia
Recommended: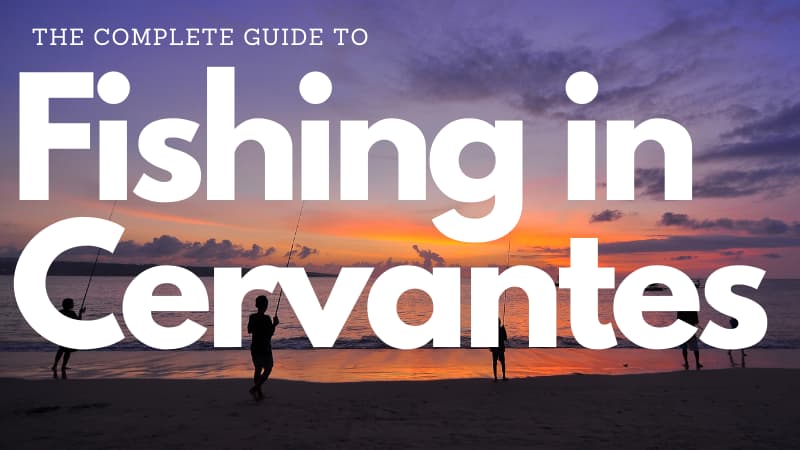 Take a break this weekend by going fishing in Cervantes. Here's everything you need to know from the best spots to bait shops.
Keen to explore nature this weekend? The Bells Rapids hike is one of the best bush walks in Perth! It's the perfect Sunday morning activity.