Hi, I'm Nadia
Nice to meet you!
I'm the face behind Perth Weekend. Part time science teacher, full time Perth enthusiast. I'm all about exploring this beautiful city – from bars to beaches, restaurants to hiking trails, city to the suburbs, big nights to lazy afternoons – I want to experience it all!
I've lived in WA for 6 years, 5 of those in Perth. In my short time here I've fallen in absolute love with this beautiful city and it's surrounding areas.
How did I get here?
I grew up in Queensland. By 2015 I was growing bored of Brisbane. I had just graduated with my Public Health Degree, which I saw as my ticket to adventure! I applied for jobs all over the country and even came close to moving to Asia. But one evening while working my hospitality job an email came through with a Health Promotion job offer for some place called Port Hedland. I'd never heard of it. I had never even been to WA. I had a week to pack up my entire life to start the adventure!
Off to the West!
I'll never forget the feeling of flying into the Pilbara for the first time – I was so nervous and so excited. The endless red dirt made it seem like I was landing on Mars! Turns out it was as different and far from Brisbane as you could possibly get! While I lived and worked up North, I spent my time exploring the great outdoors and fell in love with this state's stunning scenery. Karijini in particular, took my breath away.
A lovely perk of my job in Port Hedland was that it involved frequent travel to Perth for training and conferences. I still vividly remember my first trip to Perth. I landed in Perth after dark and caught the bus to my accommodation in the city. It was around Christmas time, so the city was lit up in a beautiful display. I quickly ditched my luggage and walked the city centre streets amazed at how gorgeous the city looked.
The next morning, I caught glimpses of the river on my way to work. I just could not get over how beautiful this city was!
The first activity I wanted to check off my list in my down time was check out the iconic Cottesloe Beach! I could not believe how the crystal clear, bright blue water contrasted with the white sand. I excitedly called my family over east to gush about how beautiful WA beaches are – something I still can't get over to this day.
My next morning was spent at the beach and the afternoon at The Beach Club. To this day these are still two of my favourite spots in Perth. I love nothing more than laying on the beach in the morning sun, followed by an afternoon lunch and beer across the road, taking in the sweeping views of the coastline.
My first Perth trip quickly came to an end. I spent 9 months working up North but from that first trip I knew in my heart that Perth is where I wanted to be – I am a city girl after all.
Moving again
A few months later I found myself packing up my car for my move to Perth. I had planned a grand road trip down the coast to see more of the state on my way. This road trip made me feel like I was in the real Australia – the outback I had grown up watching on TV. Every few hours the landscape changed dramatically, from driving through sand dunes, to cliff faces on either side of me, to stretches of red dirt to wildflowers as far as the eye could see. It was spectacular.
Along the way I stopped at Coral Bay, Shark Bay and Kalbarri. I was even more amazed at how beautiful the beaches were! I saw the pink of Hutt Lagoon, Relaxed at Bills Beach and saw my first ever MASSIVE red-bellied black snake. What a time!
Now I'm home in Perth
I finally arrived in Perth and now I'm here to stay! I've been busy exploring and now I'm keen to share my knowledge with you! My goal is to give you all the information you need to have a great weekend in Perth. Head here to catch up on my latest articles. I hope you'll join me…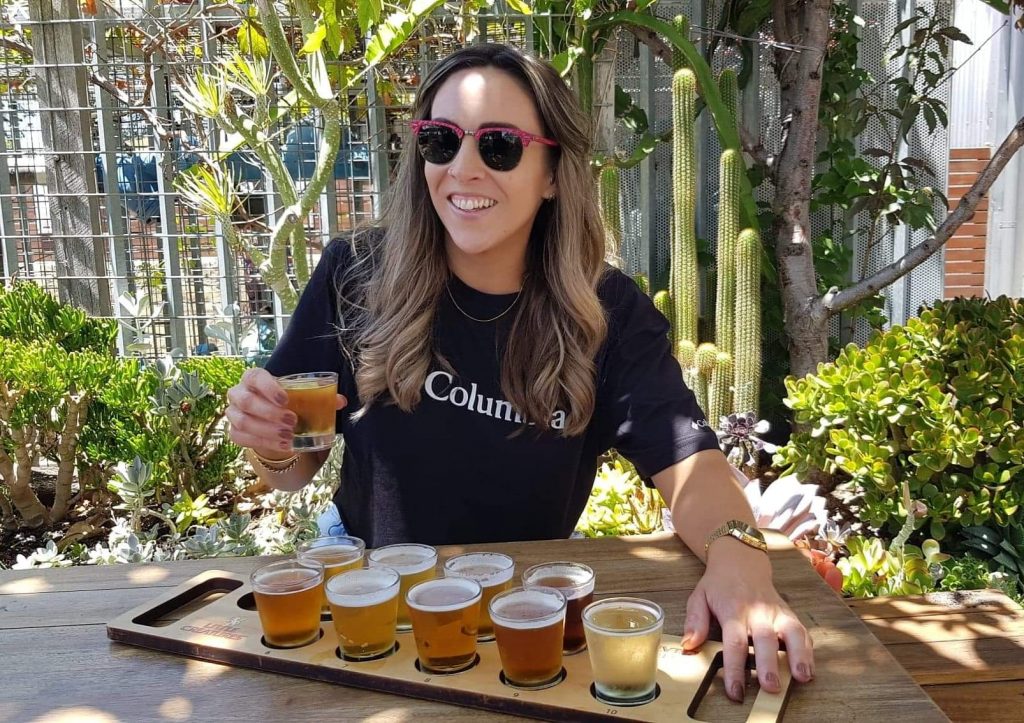 Let's explore Perth together this weekend!